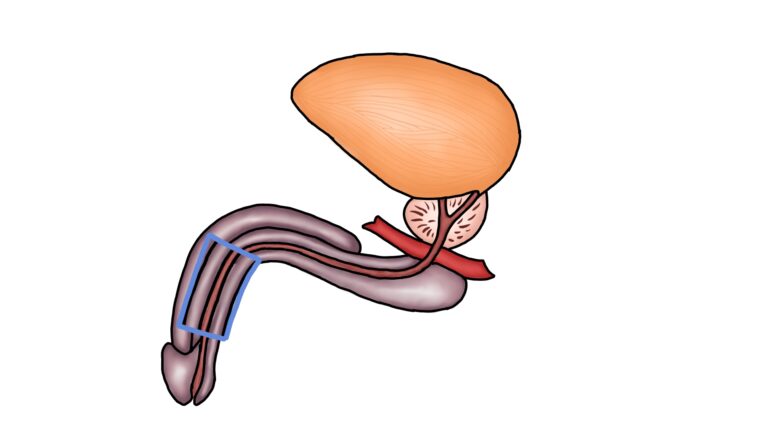 Difficulty : ⭐️
There are in fact 2 approaches to deal with all the problems of the penile urethra.
1. The coronal approach with degloving of the penis
2. The perineal approach with a median incision.
The coronal approach is extremely simple and will not be presented here. Nevertheless, it is important to emphasise the importance of dissecting in the plane of Buck's fascia in order to preserve the skin vascularisation.
The perineal incision allows the entire urethra to be approached by turning over without having to devascularise the skin sheath. This technique, also known as the Kulkarni approach, allows enlargement of the entire urethra from the prostate to the meatus to be achieved via the perineal route. This is the technique we describe here.
In our experience, the inverted U-shaped perineal incision does not provide any advantages and causes more pain.
You have a bad connexion ?