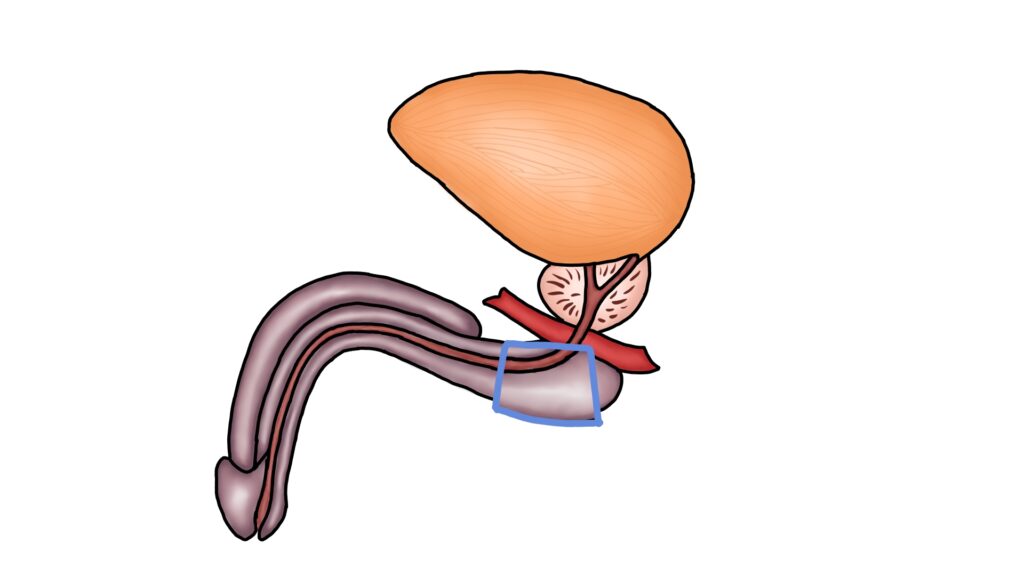 Difficulty : ⭐️⭐️⭐️⭐️⭐️
This type of urethroplasty is both the most difficult and the most frequently performed by a urethral surgeon.
Indeed, iatrogenic multi-operated and multi-dilated stenoses often concern this anatomical zone.
The key points to work on to make these sutures in good conditions are
training in the anatomy laboratory
the use of a frame retractor for lateral traction of the bulb
hyperflexion of the patient's thighs on the abdomen and the Trendelenburg position, which facilitate exposure of the operating field
You have a bad connexion ?